Donald J Trump has not been in office yet for one full year, and he has already made incredible progress in such a short time. President Trump has grown the US economy rapidly with his business experience and excitement for America by over 3 percent! Unemployment is the lowest it has been in 16 years, reporting in October at 4.1 percent!! Consumer confidence is at the highest it has been since 2000 ranking at 125.9 in October!! The biggest sign of presidential success has been the stock marketing hitting multiple all time high records which is up nearly 30 percent!!!
Now Trump would like to make changes to the welfare system saying, "people are taking advantage of the system."
According to Fox Business;
"Overhauling welfare was one of the defining goals of Bill Clinton's presidency, starting with a campaign promise to "end welfare as we know it," continuing with a bitter policy fight and producing change that remains hotly debated 20 years later.
Trump, who has been signaling interest in the issue for some time, said this past week that he wants to tackle the issue after the tax overhaul he is seeking by the end of the year. He said changes were "desperately needed in our country" and that his administration would soon offer plans.
For now, the president has not offered details. Spokeswoman Sarah Huckabee Sanders said more specifics were likely early next year. But the groundwork has already begun at the White House and Trump has made his interest known to Republican lawmakers.
Paul Winfree, director of budget policy and deputy director of Trump's Domestic Policy Council, told a recent gathering at the conservative Heritage Foundation that he and another staffer had been charged with "working on a major welfare reform proposal." He said they have drafted an executive order on the topic that would outline administration principles and direct agencies to come up with recommendations.
"The president really wants to lead on this," Winfree said. "He has delivered that message loud and clear to us. We've opened conversations with leadership in Congress to let them know that that is the direction we are heading."
Trump said in October that welfare was "becoming a very, very big subject, and people are taking advantage of the system."
Welfare officially became a program under the Federal government under Franklin D Roosevelt in 1935 during the Great Depression. During this great time of need, people needed help with basic needs such as food and clothing. However those difficult times passed long ago, and yet generations of people have been living on welfare for their entire lives. There have been many people born on welfare and died on welfare, known as the birth to grave welfare system. Generations have been taught to live off of welfare instead of learning to live responsible lives. Many Americans take advantage of the system and are a drain on the American taxpayers, instead of contributing to society. With President Trump, Americans can trust that he will come up with a successful welfare plan.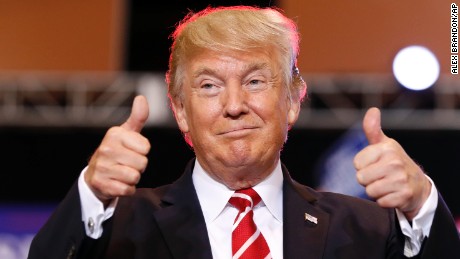 The Fox article continues;
"Kathryn Edin, a professor at Johns Hopkins University who has been studying welfare since the 1990s, said the law's legacy has been to limit the cash assistance available to the very poor and has never become a "springboard to work." She questioned what kinds of changes could be made, arguing that welfare benefits are minimal in many states and there is little evidence of fraud in other anti-poverty programs.
Still, Edin said that welfare has "never been popular even from its inception. It doesn't sit well with Americans in general."
Robert Rector, a senior research fellow at Heritage, said he would like to see more work requirements for a range of anti-poverty programs and stronger marriage incentives, as well as strategies to improve results for social programs and to limit waste. He said while the administration could make some adjustments through executive order, legislation would be required for any major change.
"This is a good system," he said. "We just need to make this system better."
Trump ran on campaign promises to drain the swamp and work on our national debt. Undoubtedly, he is working hard everyday to make those promises a reality. While he is currently pushing Congress to pass Tax Reform that would be great for the middle class, making changes to welfare would cut needless spending and put able bodied people to work. These are good things for America and Americans!!