What is the quickest way to wind up dead when you aren't suicidal and don't have any health problems?
Investigate Hillary Clinton of course. What did this journalist stumble on that may have cost him his life?
According to The Wall Street Journal, "Joseph Rago, a Pulitzer Prize winning editorial writer at The Wall Street Journal who was known for his richly reported pieces and influence on policy makers, was found dead in his Manhattan home on July 20th. He was 34 years old." Rago was found with no obvious signs of trauma. After months, the medical examiner just announced a cause of death.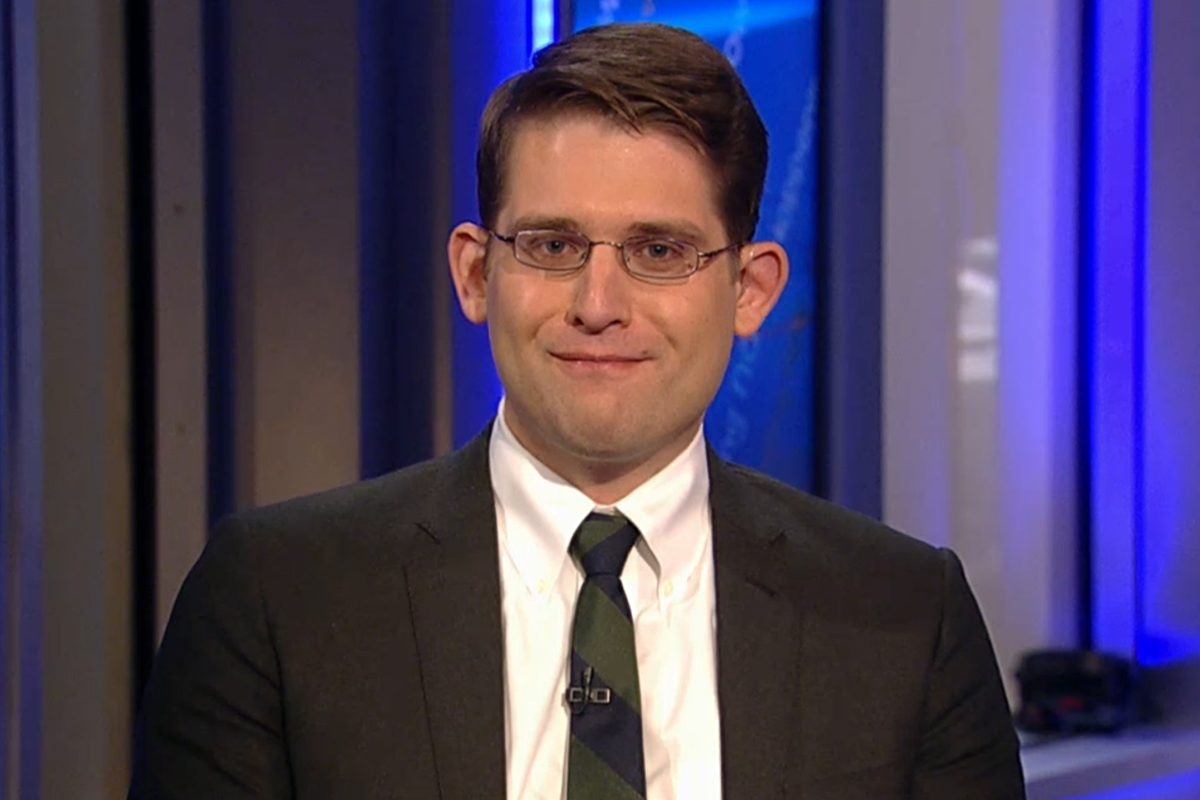 "The cause of death is sarcoidosis involving lungs, heart, spleen, hilar and mediastinal lymph nodes," Julie Bolcer, director of communications for the Medical Examiner, said in an email Tuesday. It is unclear if Rago knew he had this condition or not. Hmmm, he doesn't look that ill.
Mr. Rago made his biggest mark writing about health care. In 2011, he captured the Pulitzer Prize for editorial writing for what the Pulitzer organization called his "well crafted, against-the-grain editorials challenging the health care reform advocated by President Obama." Rage was known for being a very thorough journalist who investigated the subjects of his writings deeply.
So what was Joseph Rago about to release to the world that may have cost him his life?
According to a report, Joseph Rago was investigating how a Russian Pharmaceutical firm could have been purchased in 2014 by an American Pharmaceutical firm while Sanctions against Russia existed against such business transactions.
"The crux of the dead journalists investigation was how then-Secretary of State Hillary Clinton influenced the transaction to be finalized, but only AFTER her husband Bill was paid $500,000 for giving a speech in Moscow."
Guess who handled the takeover transaction? The Russian investment bank Renaissance Capital—the same bank that paid Bill Clinton that $500,000 for the speech. Sound familiar, think Uranium One and Hillary Clinton's role as Secretary of State when Russia acquired one-fifth of America's uranium. Wait sorry, that is another Hillary scandal. Back to another Clinton death..
"The Russia Consulate General's office in New York City was contacted by Wall Street Journal reporter/editor Joseph Rago who requested a Thursday (20 July) in person interview with consular officials regarding an upcoming article he was preparing on Hillary Clinton and her links to Russia. Rago failed to attend the meeting and was later discovered dead in his apartment of as yet "unknown causes" just hours prior to this meeting occurring."
Rago told Russian consular officials that he had documents linking Hillary Clinton to both Abbott Laboratories and Kew Garden Hills, so it was believed by them that this was the line of inquiry he was going to pursue during his requested meeting — which never took place because Rago turned up dead."
The mysterious death of the 34-year-old Joseph Rago is not the only death this summer of some one trying to expose the Clintons. We also told you about Klaus Eberwein, a former Haitian government official who was expected to expose the extent of Clinton Foundation corruption and malpractice but was found dead by a gun shot to the head in an apparent "suicide" even though he had said he felt his life was endangered before his death. We also reported about Peter W. Smith, who was attempting to obtain 33,000 deleted Hillary Clinton emails from hackers who claimed to have them, committed suicide ten days after contacting the Wall Street Journal.
Yet the one we are all still wondering about the murder of Seth Rich, the DNC staffer. Seth Rich worked for the Democratic National Committee as a data analyst and reportedly sent more than 44,000 DNC emails to WikiLeaks, including 17,761 attachments, from January 2015 through the end of May 2016. Rich was supposedly shot and killed in a robbery gone wrong that left him with his watch and money.
Do you know any one who has died mysteriously?
If you are the Clintons, you do. The Clinton body count keeps climbing. And lately it has an interesting direction..
Russia