Since January 20, 2017, when Donald J Trump was inaugurated to tackle the people's agenda, that he aggressively campaigned for in a bitter and divisive campaign against Hillary Clinton, we have seen many GOP Congressional members uncommitted to the Make America Again Agenda. Many conservatives are frustrated at the Republican controlled Congress who seem unwilling to repeal and replace Obamacare, build the wall to secure our borders, and pass tax reform. The GOP members who are unwilling to do the will of the people mostly lie in the Senate.
A Breitbart piece reported the frustration of grassroots conservative leaders who chastised the members of Senate leadership, which includes Senate Majority Leader Mitch McConnell (R-KY), Sen. John Cornyn (R-TX), Sen. Roy Blunt (R-MO), Sen. John Thune (R-SD), and Sen. John Barrasso (R-WY). In well supported arguments, the conservative leaders stated that this current Senate leadership needs to step down. Most Americans agree and feel that there is no reason that they should be going against President Trump's agenda, which is exactly why the people voted for him.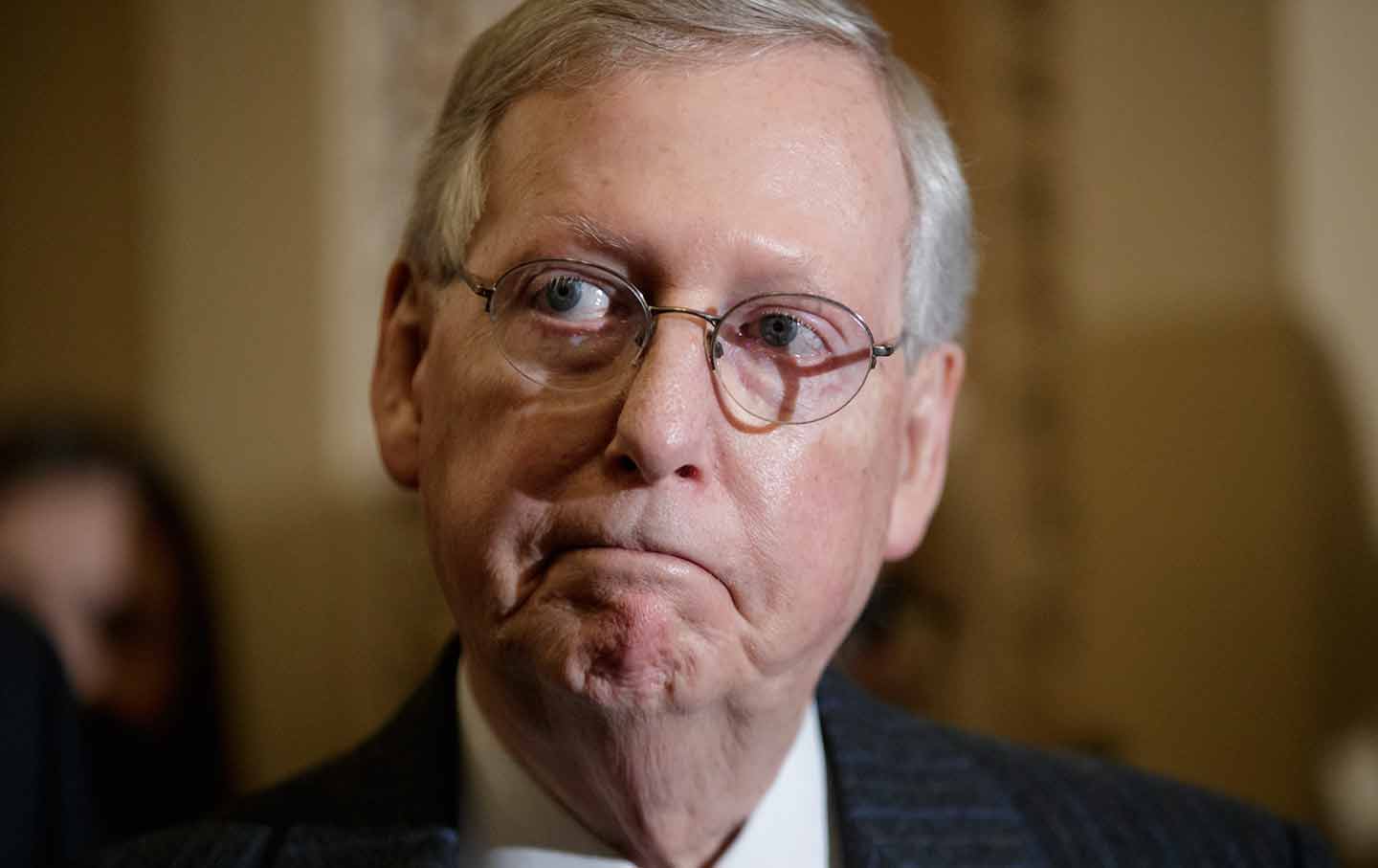 According to the Breitbart piece, Jenny Beth Martin, the co-founder of the Tea Party Patriots, said about the Republican controlled Congress;
"Those grassroots volunteers – millions of whom I represent, as Co-Founder and CEO of Tea Party Patriots – were motivated to work by the campaign promises made by Republican candidates.
They promised to end the Obama era practice of spending more than the government takes in, so we can balance the budget and pay down our $20 trillion national debt.
They promised to end the Obama era overreach of the federal government.
They promised to hold accountable the Internal Revenue Service officials responsible for illegally targeting us for our political beliefs.
They promised to nominate and confirm Constitutionalists to the federal bench.
They promised to secure our borders, protect American jobs, and end the scourge of illegal immigration.
And in their most famous campaign promise of all, they promised to repeal ObamaCare, and I quote, "root and branch."
For nine months, our supporters have been urging Republicans in Congress to do one simple thing: Keep your promises.
Those pleas have fallen on deaf ears."
Jenny Beth Martin is exactly right, the pleas of the people to do these things have fallen on deaf ears. People who voted for these Congress members are fed up! Martin also stated,
"But as long as Mitch McConnell is Majority Leader of the United States Senate, that illegal special exemption for Congress is going to stay in place. All these failures have one thing in common – they represent a FAILURE of LEADERSHIP," adding that "Mitch McConnell has had his chance. He has failed to deliver. It is TIME FOR HIM TO GO."
The Tea Party Patriots, FreedomWorks, and the Senate Conservatives Fund came together to target 7 out 8 Senate Members that are up for re-election in 2018, which includes Sens. Jeff Flake (R-AZ), Dean Heller (R-NV), Roger Wicker (R-MS), Deb Fischer (R-NE), Orrin Hatch (R-UT), and John Barrasso (R-WY), a member of Senate leadership. The only exception is Ted Cruz. They feel that it is one thing to blame the Democrats, but that hasn't been the problem, it has been actual Senate Republicans.
Thankfully, the conservative coalition has come together to voice what many Americans feel, and that is that it is time for them to get on board the Trump Train!!
Read the full letter to Senator Mitch McConnell here.