Most of us woke up today to the tragic news that the worst mass shooting in American history took place in Las Vegas, Nevada by 64 year old, Stephen Paddock. We watched the news as press conference after press conference, the police shared information as they gathered it and the death toll continued to rise. First it was reported at 20 dead, next 50 dead, now it is being reported that there are 58 dead and 515 injured who were attending the concert Sunday night.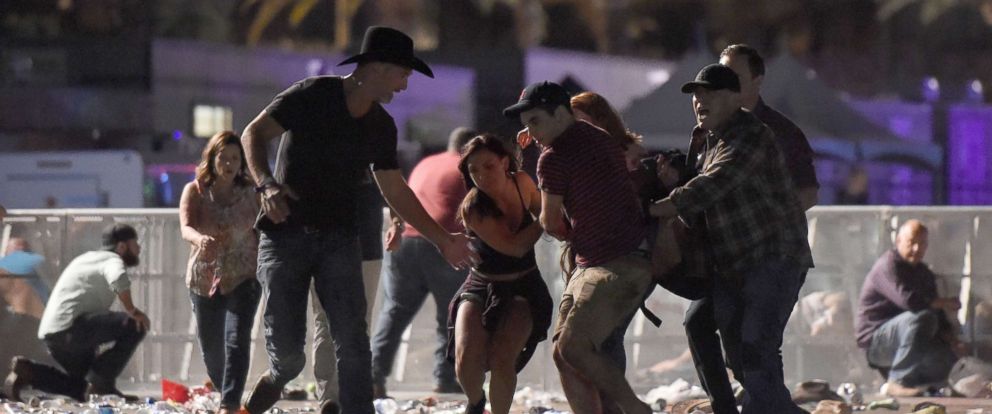 First I think today is about praying for the victims, and their families and friends. There were 22,000 people in attendance on the final day of the Route 91 Harvest Music Festival, and Jason Aldean was performing on stage. On what should have been a good final night and an end to a fun American weekend, 58 people have lost their lives and 515 remain injured from an attack that does not make any sense at all. No attack on innocent people ever makes sense, and it is truly the face of evil.
There are many things that do not make sense to me about this tragic shooting. Here is the information coming out at this time about Stephen Paddock.
He is a 64 year old that lived just 90 minutes outside Las Vegas in the city of Mesquite, where he purchased a home in a retirement community for just over $369,000 in 2015 according to public records. He lived there with his 62-year-old girlfriend Marilou Danley, the same woman police announced they were seeking to question on Sunday night as they began their investigation into the horrific terror attack. Paddock had a hunting and fishing license and a private pilots license in the state of Nevada, and he also owned 2 planes. During his career, he worked as an accountant and an apartment manager. He enjoyed gambling, and his favorite thing about his home in Nevada is that he was close to gambling and the music scene. Doesn't that all sound pretty normal??!!
In an interview this morning about his brother whom he didn't have much contact with, Eric Paddock was shocked to learn about the horrific act of mass murder that his brother Stephen Paddock had committed. Eric Paddock described his brother as "not being an avid gunman" and said he did not have any military back ground. He also said that he had no idea how his brother would be able to attain automatic weapons.
Eric added later in that same interview, "His life is an open book. It's all in public record. Once again, there is nothing. He went to college. He had a job." He also said that his brother "had no religious affiliation, no political affiliation", and added that "He just hung out." Eric Paddock also said of his brother Stephen, "He's just a guy who lived in Mesquite who liked burritos."
Former neighbors of Stephen Paddock in Florida also described him as "normal" and said that he lived by gambling and was very open about it. He even shared a key to his house in Florida with them and asked them to keep an eye on the house because he was only there every now and then.
Stephen Paddock is the son of Benjamin Hoskins Paddock, a serial bank robber who ended up on the FBI Most Wanted list back in 1969 when he escaped from federal prison in Texas while serving a 20 years sentence. So there is a family history of a parent with very serious issues. The agency diagnosed father as a psychopath with suicidal tendencies. While yes it is true that mental illness is inherited, the description thus far of Stephen Paddock shows none of these signs literally until he committed this act of terror.
What we know today is that a seemingly normal 64 year old man living out his retirement days out of the blue commits the deadliest mass shooting in American history. His girlfriend, Marilou Danley is currently out of the country according to her friends. A concert goer is on video claiming a woman and a man were telling people that "everyone is going to die tonight" earlier in the evening before the shooting started. So who was that woman and if Stephen Paddock acted alone, why was a woman telling people this before the shooting started??
Also, many eye witnesses reported that there were multiple shooters. Yet we are being told that there is only one shooter, this Stephen Paddock. If there is only one shooter, then why are there two windows blown out of the Mandalay Bay hotel from two separate hotel rooms? How did a 64 year old man with no military background, not an avid gunman, and with the appearance of not being in elite physical condition, shoot people that were around 3 football field lengths away all while changing clips to his automatic weapons?? Why were two windows blown out in two separate rooms if there was only one gunman?? Did this man run back and forth while he carried out the worst mass shooting in American history?? Does this man here, Stephen Paddock look capable of shooting from two separate rooms out of two windows, while handling up to 10 guns and changing clips, which were found in the hotel room??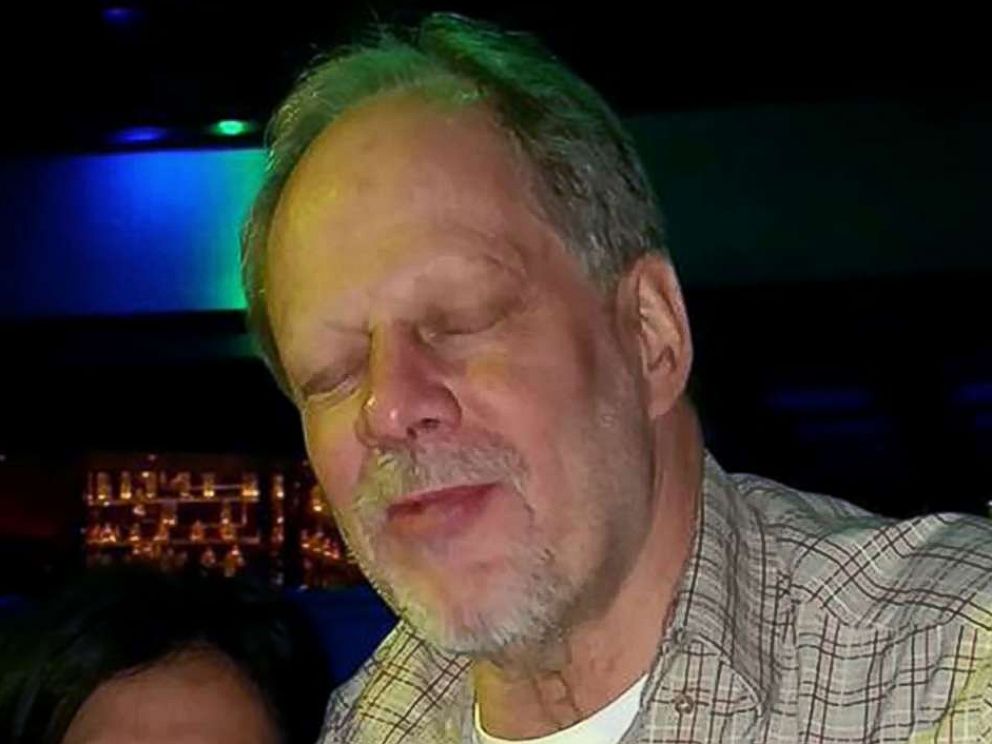 They reported that Paddock also had surveillance cameras set up so the he would be able to see police coming. He checked into the hotel on Thursday. He had 10 guns and set up surveillance cameras all by himself? How did the maids not see these weapons? They don't exactly fit into the hotel safe. Also, how was his cameras not noticed? This just seems so unlikely that this man with his seemingly ordinary background is capable of all of this by himself with no obvious motive. So many things do not add up.
Lastly, according to Reuters, ISIS is claiming responsibility for the attack. They claim that Stephen Paddock converted to Islam a few months ago and was radicalized. However now, the FBI is saying that Stephen Paddock has no connection to the international terrorist group, ISIS.
What was Stephen Paddock's motive to shoot into an open air county music concert and try to kill as many people as possible??? None of this adds up. There are so many questions that need answered.
For today, let us all hug our loved ones and tell them that we love them. Let us all pray for the victims and their families and friends. Let us all stand together as Americans and remember that we truly live in the greatest country on Earth.
Then tomorrow, let us root out the evil. Let us find out how this happened. Let us destroy our enemies who threaten our freedom and our lives. For there is no way that this man did this alone.